Jamie Younkin album
"Did it Anyway" free with a donation of
$25 dollars or more to the American Jazz Pianist Competition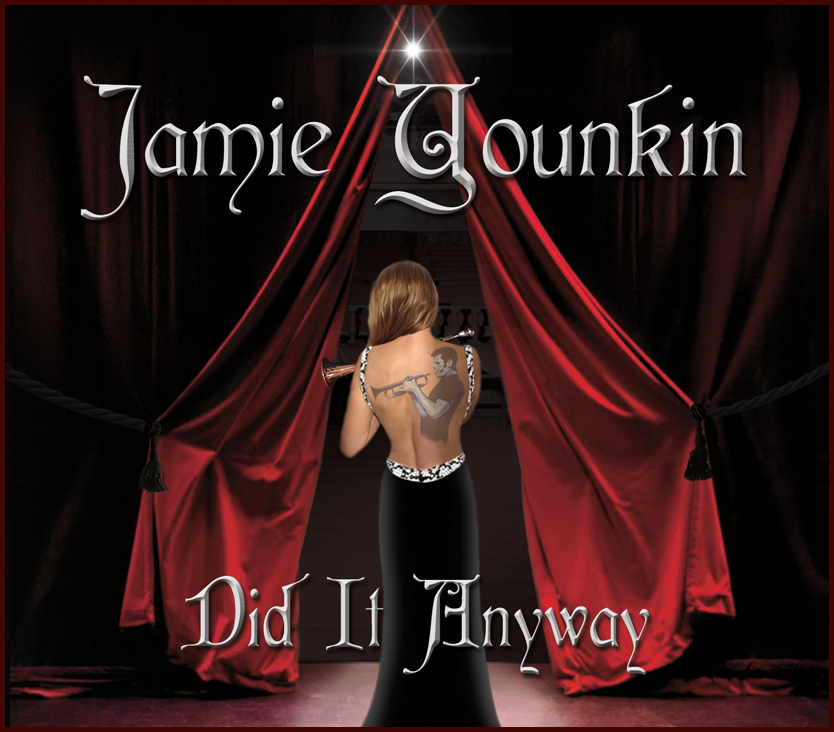 ---
"Nostalgic and fresh Jazz..."

"Understated sophistication..."

"Breezy trumpet improvisations..."
---
We sincerely appreciate your donation to the American Jazz Pianist Competition. Your donation is very important to us and we value your supportive participation that makes the entire competition program possible. Our ultimate goal is to achieve the following:
• Provide a platform for excellence to youth ages 18-25.
• Celebrate and encourage the growth of a cultural heritage that will improve our nation's cultural assets.
• Promote a national art-form to the youth of North America.
• Deliver opportunities for advancement to individuals whose utmost talents lie within the world of Jazz music.
• Pair the youth with professional musicians, performers and clinicians whom will inspire creative transcendence within the realm of Jazz music in an accessible environment.
• Eliminate traditional barriers by bringing community together through this unique and North American genre.
• Provide music-related education through collaborative efforts.
The American Jazz Pianist Competition Corp. is a 501(c) 3 Florida non-profit organization, FEI/EIN: 46-4166480.
Official registration and financial information are available from the Division of Corporations, www.sunbiz.org.
Contributions are tax deductible in accordance with IRS 501(c)3 regulations.
You may also send a paper check by mail:
American Jazz Pianist Competition
150 East Drive
Melbourne, FL 32904