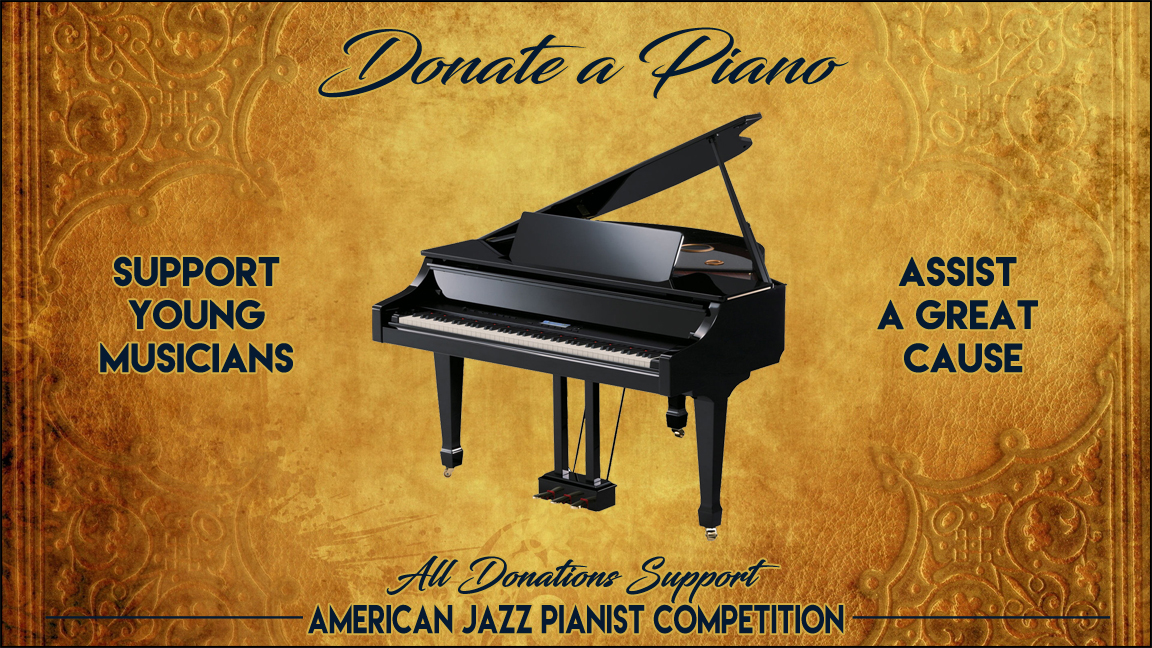 Support Young Jazz Musicians
The American Jazz Pianist Competition accepts the donation of pianos and other instruments
for community projects or for resale with all proceeds going to the AJPC.
Those who donate their instrument will receive a tax-deductible
donation receipt upon pick-up or drop-off to our location.
Thank you for considering the American Jazz Pianist Competition,
a non-profit, 501(c)3, for your in-kind instrument donation.
Donate a Piano Form
The following questions are only for pianos and all other instruments are to be dropped off at our AJPC Office Location.
Your generosity has the power to help
shape the musical future of a young person's life.
Tips for Deducting Charitable Contributions up to $5,000.
Charitable contributions made to qualified organizations like The American Jazz Pianist Competition may help lower your tax bill. To deduct a charitable contribution, you must file Form 1040 and itemize deductions on Schedule A.
For more information on charitable contributions, refer to Form 8283 and its instructions, as well as Publication 526, Charitable Contributions. For information on determining value, refer to Publication 561, Determining the Value of Donated Property. These forms and publications are available at www.irs.gov or by calling 800-TAX-FORM (800-829-3676).