The Verdict is in!
What an amazing event we had this year!
Great respect and appreciation for the judges
(Bill Mays, Martin Bejerano and Lynne Arriale)
who had difficult decisions to make with such
overwhelming talent within our tight competition!
Congratulations to the Grand Prize Winner
of the Grand Bohemian Award worth over $10,000
THOMAS LINGER
The Bösendorfer Award became a tie and was split in two.
The two winners of this award (each taking home $2,500)
were Aaron Lehrian and Bill Alexson.
The Yamaha Awards for $500 in cash and a Yamaha Digital Piano
was awarded to Ariel Pocock, Tom Amend, Alex Flavell and Wade Girton.
Many Thank You's go out to all involved with the 2017 American Jazz Pianist Competition
and the (7) top-tier competitors we had this year!
Brian Gatchall presents the AJPC Grand Bohemian Award to Thomas Linger
Per Danielsson, Dan Rodowicz, French Forbes
Jamie Ousley & Danny Gottlieb
Jamie Ousley, Brian Gatchall, Danny Gottlieb
Per Danielsson, French Forbes, Jamie Younkin, Brian Gatchall, Dan Rodowicz
Guest at Oscar Peterson Piano
Bill Alexson, Aaron Lehrian, Thomas Linger
Ariel Pocock, Bill Alexson, Aaron Lehrian, Thomas Linger
JUDGES
Jeremy Siskind, Bill Mays, Lynne Arriale, Martin Begerano
Jamie Ousley, Brian Gatchall & Danny Gottlieb
Jamie Ousley and Brian Gottlieb
Per Danielsson and Dan Rodowicz, Jazzy Socks
Guest with Jazz Art Composite
Finalists Playing After Solos
Bill Alexson & Danny Gottlieb
Ed Shanaphy and wife with Brian Gatchall
PAST AJPC WINNER UPDATE
---
2017 AJPC WINNER – THOMAS LINGER
American Jazz Pianist Competition's 2017 Winner and UNC graduate. Thomas recently moved to NYC and is already working with some of the Premier Jazz Clubs, including a 5-night, side-man performance at Dizzy's Club.


Thomas Linger, a lifelong improviser, has recently won the 2017 American Jazz Pianist Competition and is hitting the scene in NYC.  He is a performer, composer, and teacher, having played throughout the east coast with his own trio and many other groups such as the Piedmont Triad Jazz Orchestra, the Chad Eby Quartet, the Steve Haines Quartet, and many more.  Thomas is featured alongside renowned guitarist Peter Bernstein on Steve Haines' most recent album Secret Stash, released February 2017.
For more information: thomaslinger.com

2014 AJPC WINNER- EMMET COHEN
B3 ORGAN RESIDENCY WED NIGHTS AT THE SMOKE & JAZZ SUPPER CLUB NY
He placed first in both the American Jazz Pianists competition (2014) and the Phillips Piano Competition at the University of West Florida (2011). He was a finalist in the prestigious American Pianists Association's Cole Porter Fellowship (2015, 2011) and the Thelonious Monk International Piano Competition (2011).
For More Information: emmetcohen.com/bio/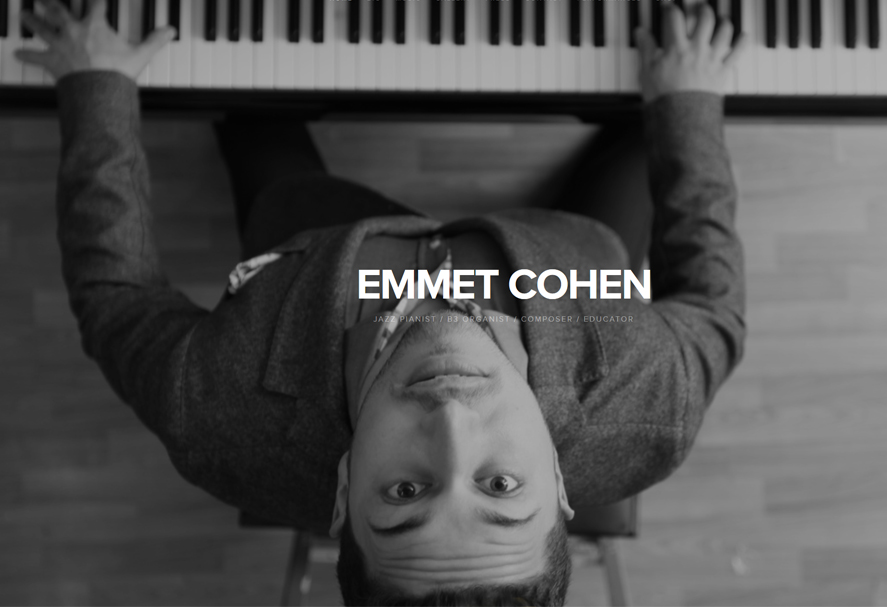 2015 AJPC WINNER- ADDISON FREI
2017 1st PLACE WINNER OF PARMIGIANI MONTREUX JAZZ COMPETITION TO PLAY 2018 MONTREUX JAZZ FESTIVAL IN SWITZERLAND
The New York-based pianist has won first prize in several competitions including the 2017 Parmigiani Montreux Jazz Piano Solo Competition, the 2016 UNISA International Jazz Piano Competition in Pretoria, South Africa, the 2015 American Jazz Pianist Competition in Melbourne, Florida and the 2012 Jacksonville Jazz Piano Competition.
For More Information: addisonfrei.com/bio/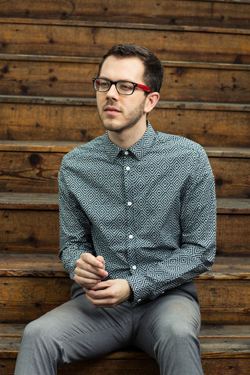 Brian Gatchall Instructs Finalists
The Jazz Trio Masterclass included Beth and Danny Gottlieb,
Per Danielsson and Jamie Ousley
Past AJPC Competitions
(Please click on any image to view larger in Lightbox)
---